Water Damage Cleanup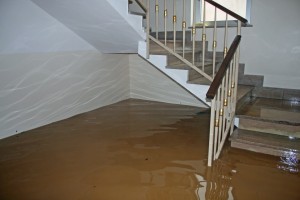 Water damage can pose a very serious threat to your home. Whether the problem is a leaky roof, burst pipe, or a flooded basement, it's important to take care of the issue as soon as possible to prevent the serious water damage that can occur.
Professional water damage cleanup is our business and providing expert service is our #1 priority.
There is so much more to water damage cleanup than just removing the water that can be seen.  Water that has escaped into a building enters every hidden crack and pocket.  Those hidden pockets of moisture MUST be found and properly dried to insure that further damage and mold growth does not occur.
We understand how to find and dry all of the unseen areas of damage leaving you with the confidence that your home or office is free from needing further repair in the future.
How we help:
Overson estimators and superintendents will help plan your recovery by working with your insurance adjuster to assess the water damage and determine an accurate scope of repairs.
Our crews begin work on extracting any remaining water while other crews start the process of drying and cleaning the contents. From start to finish, our expert teams quickly and efficiently complete all aspects of your water damage cleanup project.
Once you put your tragedy in the hands of Overson Restoration you can relax and be assured that we will provide the professional, fast and efficient service you deserve.
After the water has been cleaned up and drying has started, it's critical to dehumidify your home to ensure all the evaporated moisture is removed. If drying is incomplete and moisture is left behind, you likely will see contamination issues such as mold growth.  Therefore, drying the structure of your home properly & professionally is of utmost importance and concern to us.
Our well-trained water damage cleanup technicians will properly place and use the correct amount of drying equipment. They will seek out hidden water damage and moisture using monitoring equipment which will be sure to ensure effective results and elimination of water.
Our Additional Services Include:
Full Repair & Reconstruction
Interior/Exterior Structural Cleaning
Deodorizing
Mold Removal
Drying & Dehumidification
Contents Cleaning
Itemized & Secure Storage
Flood Damage Restoration