Why Overson?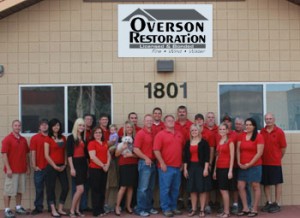 We are a local general contractor providing expert restoration services to the Phoenix metro area for over 30 years. When disaster strikes, there are a variety of measures to be taken for clean-up and restoration. We can help you restore your property to more than its former value and offer you the best in terms of longevity, appearance, durability, as well as price.
Overson Restoration makes it easy and convenient to determine and select the right company to restore your fire, water and storm damaged property. Give us a call and our restoration masters will come to your aid.
Overson Restoration is committed to Excellence and provides time-tested craftsmanship and customer service. We are dedicated to providing the community's contracting needs, no matter the size of the job. Customer satisfaction is our priority. Our goal is to be of service to you!