Save Your Stuff After Water Damage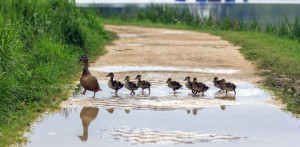 Anyone living in Mesa, Arizona are probably familiar water damage. Maybe the dishwasher broke and flooded the kitchen or the kids overflowed the bath tub. Whatever the reason water damage is never fun and cause major damage to your home and belongings.  So your floors, your furniture, your books are all damaged…What now? Call Overson Restoration! We can treat and reclaim water-damaged carpet, upholstery, hard flooring and other parts of your flooded home in Mesa, Arizona.
Trained Technicians
The Institute of Inspection, Cleaning and Restoration Certification (IICRC), a certification registry that develops and monitors educational programs and standards for the inspection, cleaning and restoration industry, recommends that you do not attempt to treat water damage yourself.
All Overson Restoration technicians have special training and are certified. This means that they have a formal education in water damage restoration and health and safety procedures. They have certificates of continuing education on new techniques and technology and technician certification.
Methods Matter
The old way of removing water and drying was opening windows and running fans. Improper water removal techniques and incomplete drying can be a health hazard because they encourage mold, mildew, and microbial growth. A fast response to water damage prevents progressive material damage, accelerated microbial growth, and minimizes the need for replacement or reconstruction of contents and structures.
Overson Restoration uses the most up-to-date methods to dry your entire structure as quickly as possible. We use moisture meters to measure the amount of saturation as well as the location of "hidden" moisture in order to be sure that all wet materials are thoroughly dried.
If your home or business has suffered from water damage, hiring a company like Overson Restoration can increase your chances of saving more of your belongings. You are also reducing your risk of additional problems that can occur following water damage like mold growth or structural damage.